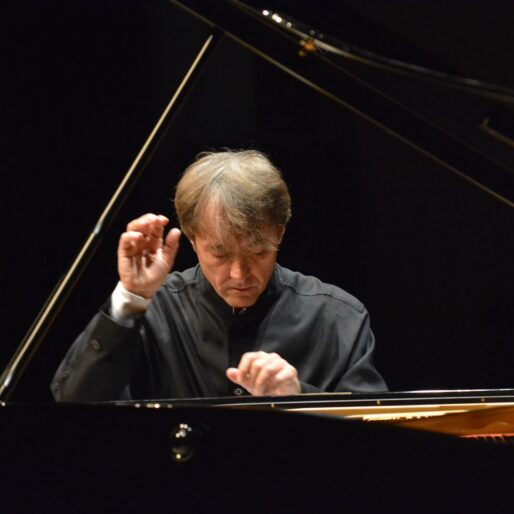 In 1992, Jean-Efflam Bavouzet won the Honens Piano Competition. He returns to this year's competition in Calgary as a pianist of the century.
That's blatant! Anybody who can't say that the name Jean-Efflam Bavouzet has not sear into their ear and memory has to hark how he baffles with his piano playing right away. On the Honens Festival and international piano competition in Canada, he made it more than clear during his concert on Wednesday evening how the prototype of a "pianist of the century" has to be. His playing in the "Jack Singer Concert" Hall in Calgary (Canada) resembles a telling, as if he was born with the instrument and conjoined forever. So stunning is his play, it his excruciating. Bavouzet was the first laureate in 1992, since then he was deluged with awards. "Honens" was founded at the beginning of the 90s. Esther Honens wanted to achieve attention for young pianist by launching the competition. Today, there is a rats tail of support involved, the winner collects the proceed of 100.000 CAN and – much more important – personal supervisor who smoothes the stony way of every career kick-off. Every three years, a new star is born. Anyway, that applies to Jean-Efflam Bavouzet.
Debussy's "Image série 1" inveigles in every run to kitsch, but with Bavouzet the notes patter like iced drops on a ripped roof. His energy in his playing does not have its seeds in the shoulders, elbows or any extension of fingers. With him, the sounds physically arise directly between the keyboard and the fingertips. It is astounding how individual a grand piano can be handled. Ravel's excerpts from "Miroirs" heat up in his interpretation, does not die away, even outsmart themselves at the end during the intricate (pardon me: damn hard) dovetailing of rhythm and melody.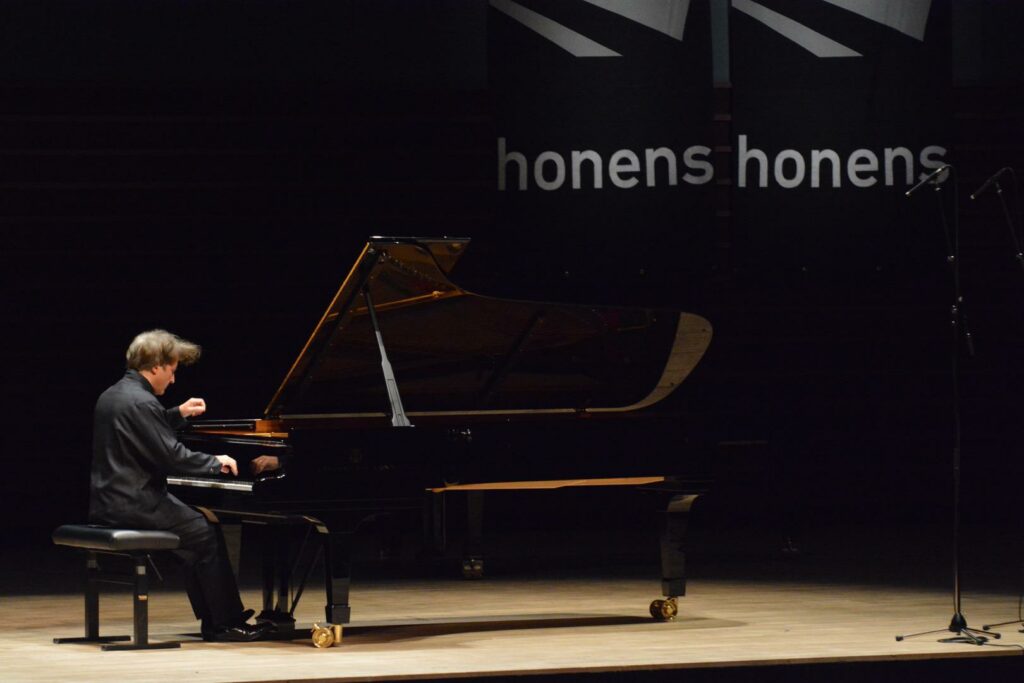 But Beethoven is just about the limit: the sonatas 24, 27 and 28! Bavouzet hypnotizes from the very first moment, you think you have never heard/ listened to Beethoven before, at least not understood. He keeps a beautifully soft attack so transparent, it drives you crazy. You want to wriggle out of authenticity and veracity. The sonatas are self-contained, the transitions within the work merge. Agogic is almost eliminated with Bavouzet, what counts is rigor. But the the cold, the boring, the unproductive but the most emotional discipline at the grand piano one can ever imagine. Listen to his music is like meeting a demented old man on the street, asking him if he needs help and then, all splutters out, associative, against any law of nature. Memories of childhood, visions, chagrin, love, a whole life – you think you are told all this by him. Jean-Efflam Bavouzet is a phenomenon, almost frighteningly wonderful in his abilitiy. You did not hear a Ravel, a Debussy, a Beethoven – it was Bavouzet. Non plus ultra!